Pay violation tickets, notices of conviction and time to pay notices.
"Ticket Not Found" Message
If a "Ticket Not Found" message appears when you select "Submit", then your payment options depend on the age of your ticket.
For Immediate Roadside Sanctions
If you have a Notice of Administrative Penalty from the Immediate Roadside Sanctions (IRS) program:
Recent ticket
The ticket has not yet been entered into the online ticket payment system. In this case, you can:
pay the ticket online at a later date (up to and including the appearance date on the ticket)
pay the ticket at a registry office or contact the courthouse by telephone or email
Recent tickets with a mandatory court appearance might not appear.
In rare cases, you may not be able to make an online payment for a ticket until its appearance date.
Older ticket
If your ticket was issued more than 2 years ago, you can:
pay the ticket at a registry office or courthouse
mail your ticket and payment to the address listed on the letter from Fines Enforcement
You can pay the following on this site:
Offence Notice Violation Ticket, includes Photo Radar Tickets
Summons Violation Ticket (if there is an amount in the "Voluntary Payment" box)
Notice of Conviction
Time to Pay Notice (on ticket offences only)
The full amount owing, including any late fees, will automatically appear as the Total Fine Payment. 
To make an online payment you must have the ticket number. You can find the ticket number on a Time to Pay Notice in the docket number column. If you do not know your ticket number, or if you want to find out if you have outstanding tickets, use MyAlberta Fines Search. You will need a verified MyAlberta Digital ID to use MyAlberta Fines Search. You must have a valid Alberta driver's licence or identification card to create a verified MyAlberta Digital ID. 
You must visit a court office to make a partial payment.
Find a Registry Agent
Select your registry agent. Registry agents offer registration, information and licensing services on behalf of government. The Government of Alberta is working collaboratively with registry agents to bring more government services online. You are not required to visit the selected registry agent.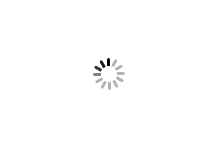 FOIP Information
Personal Information provided is collected in accordance with Section 33(c) of the Freedom of Information and Protection of Privacy Act (the FOIP Act) for the purpose of providing products and services you choose to purchase. Should you require further information about collection, use and disclosure of personal information, please contact MyAlberta eServices: myalberta.eservices@gov.ab.ca or 1-844-643-2788.